Real Estate Appraisers and Consultants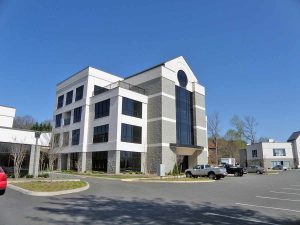 Appraisal Group, Inc. is a full-service real estate appraisal and consulting firm with expertise in a wide range of property types and valuation methods. As a locally owned and operated company, we have served residential and commercial appraisal needs of Virginia for more than 35 years.
We are one of the most recognized real estate appraisal firms in Central Virginia with offices strategically located in Charlottesville and Richmond.
We are a real estate appraisal company with solid principles, experience, and a commitment to perform evaluations in a timely, courteous, and efficient manner.
We are engaged from the very beginning
As soon as a client contacts us, they have our full attention. We approach each assignment focused and committed to providing our clients with the best possible reports and analyses. We analyze each factor and don't take shortcuts, holding ourselves fully accountable for our work.
We Work With You
By encouraging open communication, we work with our clients to clarify the scope of work so we can produce the best results. Our clients' business is important to us and we go above and beyond to ensure our clients are satisfied with our reports.
We Take Pride In Our Service
With exceptional service, we are able to reassure clients that their project is a priority. We are proactive by providing regular updates on assignments and immediately notifying clients of any problems or obstacles we encounter. We act professionally and take our jobs seriously.
We guarantee quality
Our extensive experience in real estate appraisal allows us to deliver accurate and current reports. Our internal review process ensures that any errors found are corrected before reports are sent to clients. We stay informed with market changes, maintain an extensive library of resources, and our appraisers attend courses each year to stay updated on their appraisal education.
We offer a variety of commercial and residential real estate appraisal and consultation services. Visit our Services page for more information.
COMMERCIAL SERVICES
Commercial Appraisals:
Complete appraisals
Limited appraisals
Annual reevaluations
Appraisal review
Condemnation appraisals
Consultation & Advisory:

Tax assessment analysis
Litigation valuation
Portfolio analysis
Investment analysis
Zoning analysis
Real Estate Research:

Highest and best use studies
Land use analysis
Feasibility and market studies
Competition studies
Market reconnaissance studies
---
RESIDENTIAL SERVICES
Residential Appraisals:
Single family appraisals
Multifamily appraisals
Subdivision analysis
Relocation appraisals
FHA appraisals
Real Estate Market Services:
Sales and marketing analysis
Lease and contract analysis
Leasable space inventory
Easement acquisition
Farm & Estate Valuation:
Agriculture and silviculture
Corporate retreat